When linking Google Analytics with Post Pay Counter PRO, you need to select which of your profiles relates to the site you are using. However, sometimes you don't see your website name, but only a cryptic All Website Data. If you have multiple profiles to choose from, it's virtually impossible to know which one you should pick.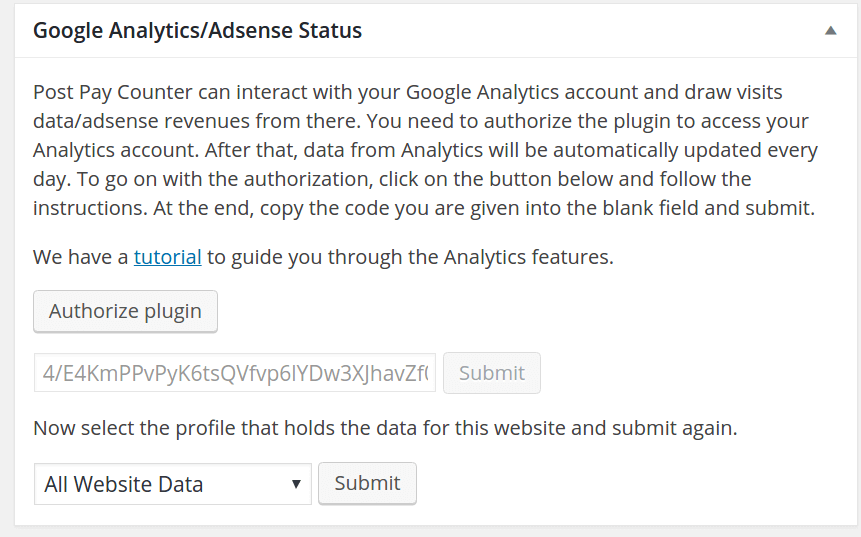 This is not an issue of the plugin, but a misconfiguration in Analytics. In this tutorial you'll learn to change the label so that it carries your website name.
How to change the All Website Data label
Log into your Analytics account and go to the administration section by clicking on the Admin tab at the top.
Select the account that relates to the website you are interested into (on the left).
On the right, under Views, you should already see the All Website Data label. Just below it, click on View settings.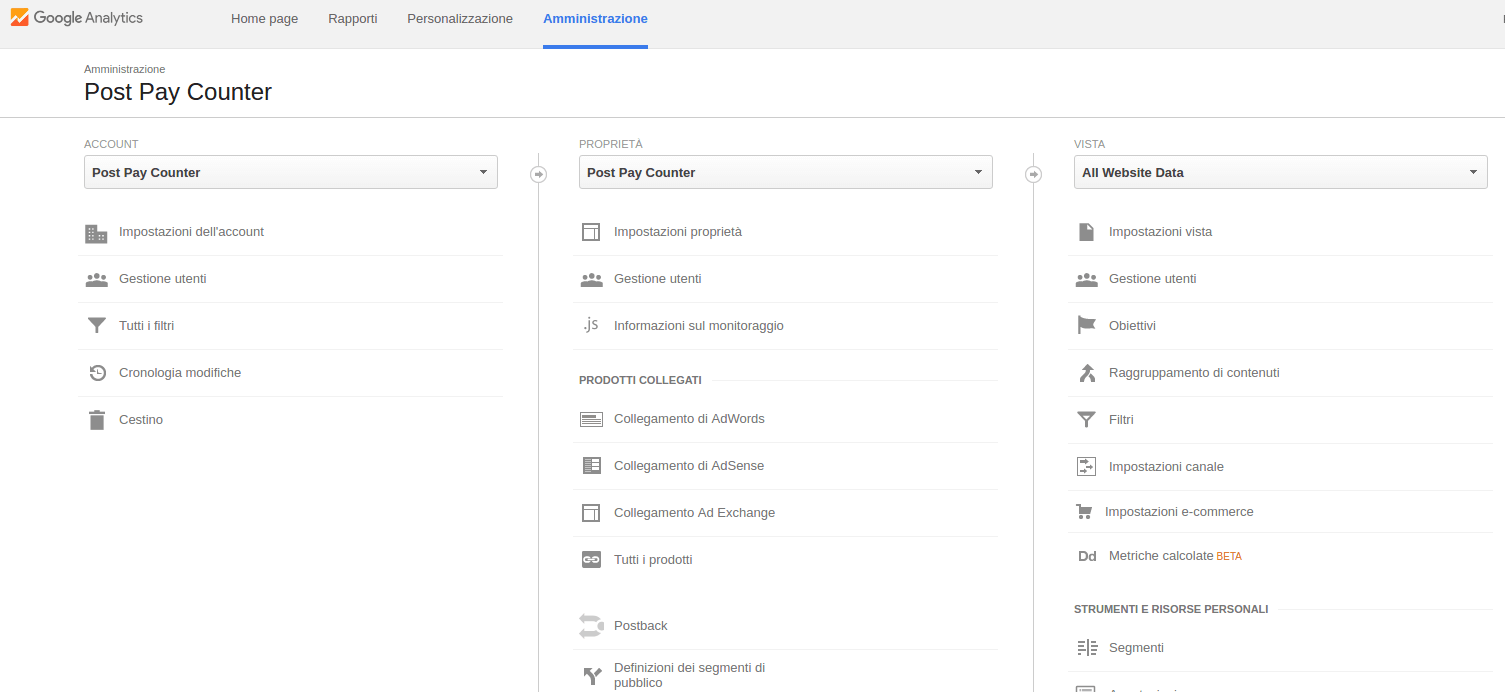 After entering your Views settings, you'll have an apt View name field in which you can enter the new name.
After doing that, don't forget to save with the button at the bottom!