This bundle contains four addons: Post Pay Counter PRO, Facebook, Author Payment Bonus and User Roles Custom Settings. These will help in setting up a complete payment system, allowing for a variety of payment criteria and lots of customization.
For a discounted price, you get all features from the four addons.
Major features
Payment manager and history of past payments
Support for more visits trackers (Matomo, Plausible)
Pay per Facebook likes/shares and comments
Shortcode to display stats wherever you want
Set custom settings for each user role
Stats export to csv
Assign a custom bonus to each post
Assign a custom bonus to each author before paying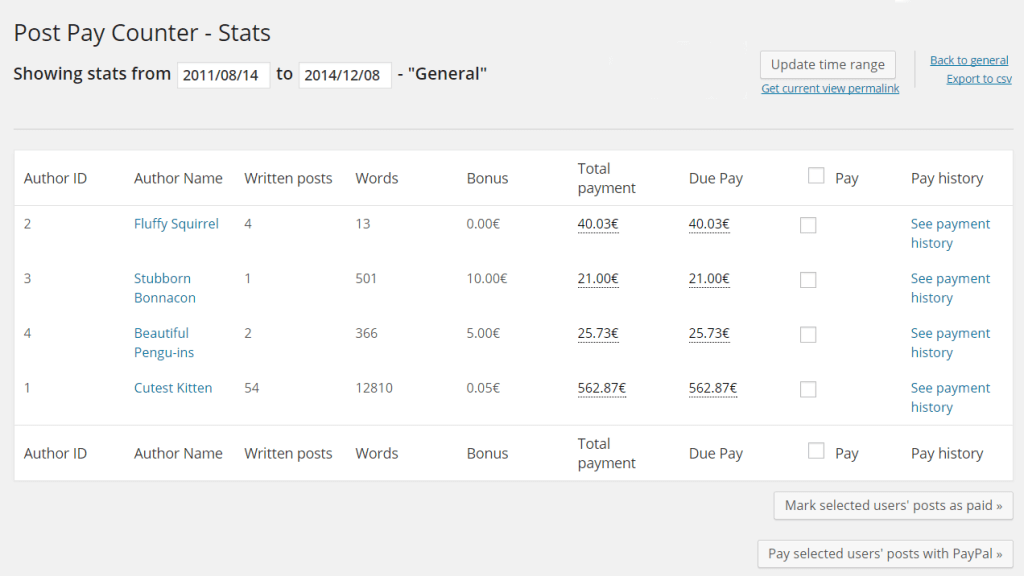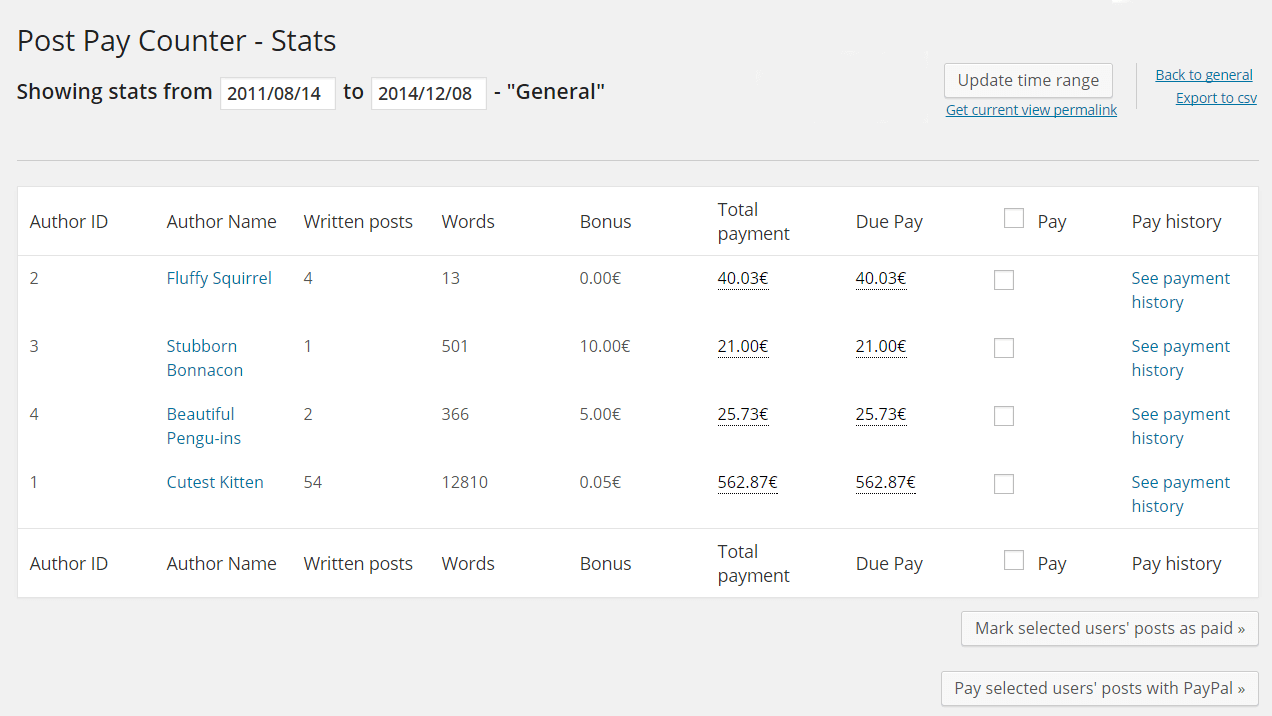 For more details and screenshots, see down below or individual addons pages.
Real basic
€94 €79
1 website license
All PRO features (Matomo/Plausible, PayPal integration, payment managing, shortcode, and more)
Facebook likes/shares payment
Customize settings per user role
Manually assign a bonus to authors
1 year of updates
1 year of support
Recommended
Professional
€144 €119
2-5 websites license
All PRO features (Matomo/Plausible, PayPal integration, payment managing, shortcode, and more)
Facebook likes/shares payment
Customize settings per user role
Manually assign a bonus to authors
1 year of updates
1 year of support
Enterprise
€238 €199
Unlimited websites license
All PRO features (Matomo/Plausible, PayPal integration, payment managing, shortcode, and more)
Facebook likes/shares payment
Customize settings per user role
Manually assign a bonus to authors
1 year of updates
1 year of support
Screenshots