More and more websites are paying users with a share of the Adsense revenues their posts generate: Post Pay Counter PRO now allows you to automatically get the total Adsense revenue for each post, calculate the share due to an author, and display all data in a nice stats table, ready for payment and record storing.
Authors don't have to provide their Adsense code, nor they need to even have one. In fact, all revenues go into the site admin account, and Post Pay Counter will split with the authors the revenue generated only on the posts that they have written.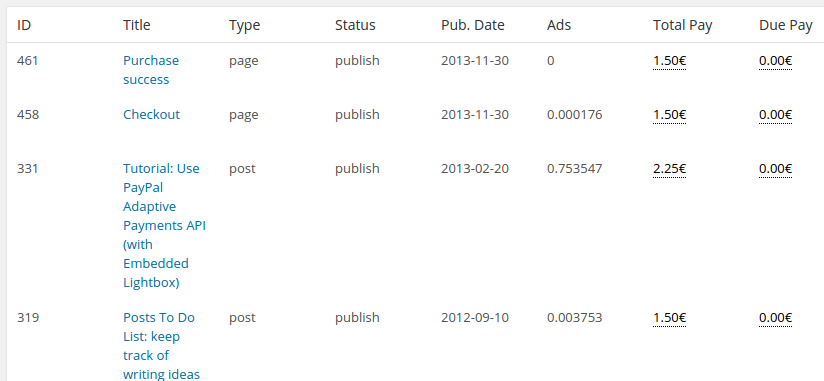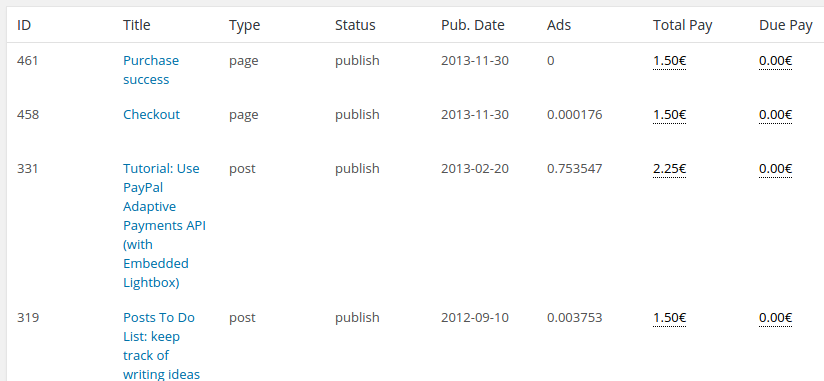 Let's get started to see how sharing Adsense revenues in WordPress works.
Share Adsense revenues: setup
First of all, make sure Adsense is correctly linked to Analytics. To do that, go to Analytics > Admin > select your site > Adsense Linking and follow the instructions displayed there, if the link is not already estabilished.
Then head over to Post Pay Counter Options page and make sure Adsense Revenues data pulling is enabled in your installation: head to Google Analytics Settings and look for Adsense Revenues. Make sure the apt checkbox is ticked.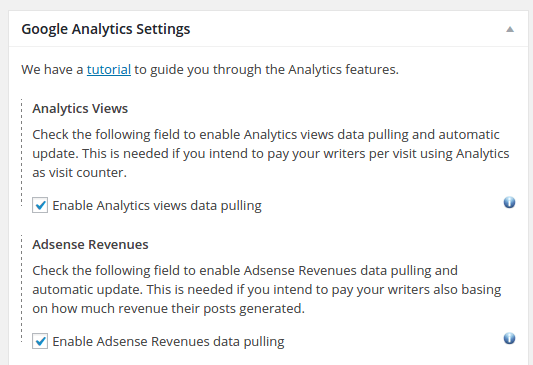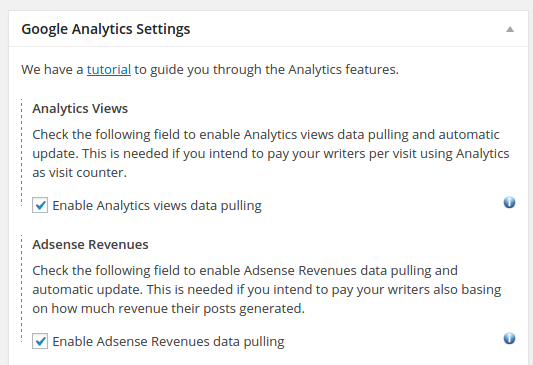 Adsense data is taken from your Analytics account, so you'll have to authorize the plugin to read your data (know how to do that here). After that, Adsense data will automatically be updated with the frequency you specify in the settings (we're still in the Google Analytics Settings box). If you want to import revenue data for past days, you can do so through the Update data feature in the Google Analytics Status box.
Now head to the Counting settings box. After Visits Payment you'll find Adsense Revenues Payment. If you want to enable this payment type, the apt checkbox needs to be ticked. Please notice that user with custom settings need to have their checkbox ticked as well. You will then be able to insert the percentage of revenues you'd like to share with writers (this can be different from author to author).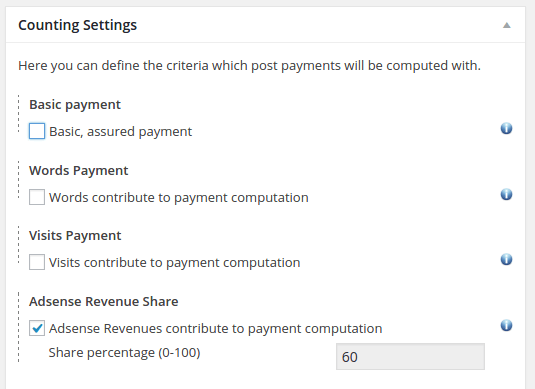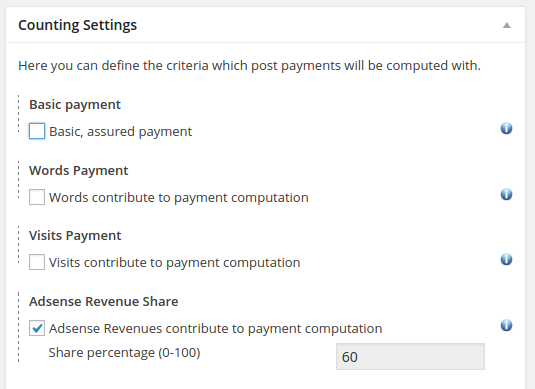 Remember to save settings at the end of any edits. And that's how you share Adsense Revenues in WordPress – now revenue data will automatically be updated, and you will be able to pay for them as easily as a click!
Have feedback, maybe something could be tweaked to best fit the needs of everybody? Please do write it down below in the comments!