One of the most appreciated features of Post Pay Counter PRO is the shortcode, which provides the ability to display the statistics and payment details in public pages. The stats table will use your theme's style and will be thus seamlessly integrated with the look of your site.
If you are using BuddyPress on your site, be aware that it is also possible to integrate Post Pay Counter with BuddyPress Members page with our BuddyPress addon.
This allows your users to see stats without having to access the admin section. This is useful when users are not supposed to ever access wp-admin, neither for writing posts nor for any other matter. In this way, they will not need to access wp-admin to see their earnings and to interact with the plugin.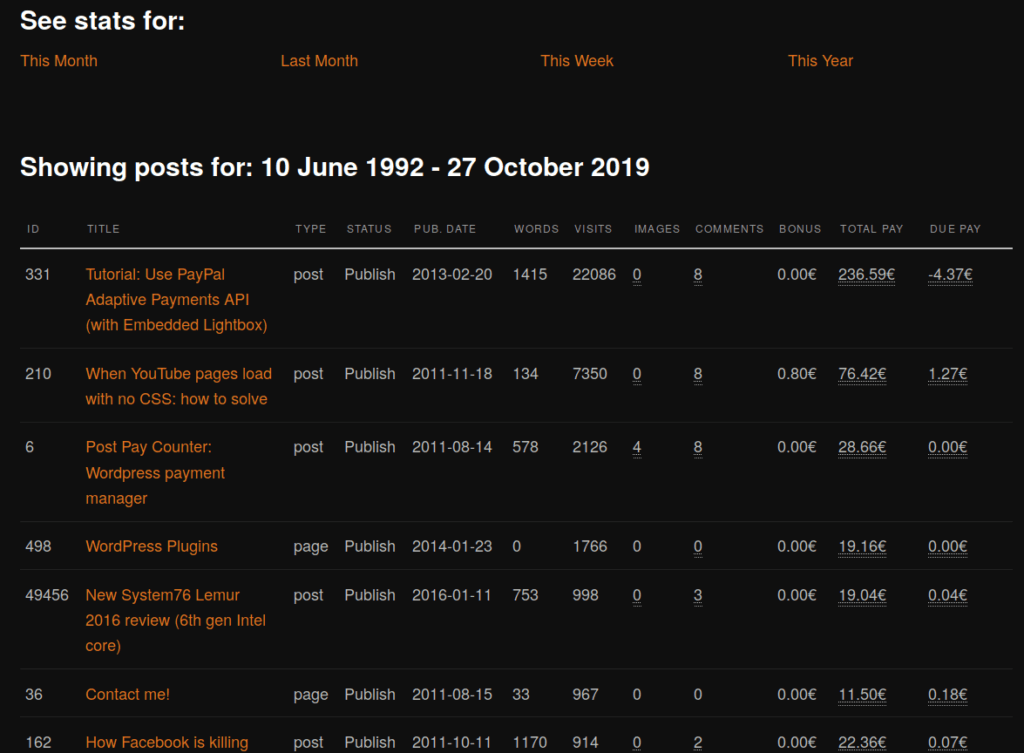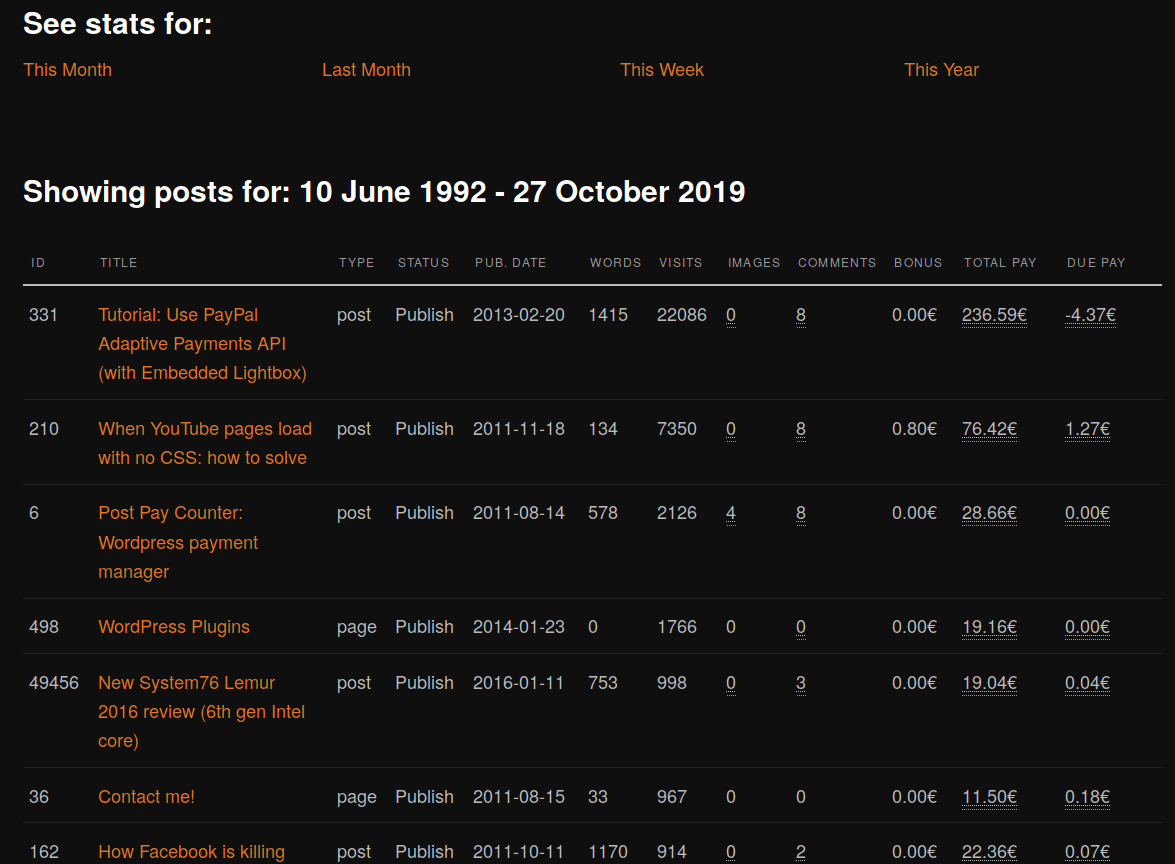 Shortcode usage
The shortcode is [ppc]. If you use it as it is, with no parameters, the default stats page will be shown: general stats with a time range which is the default one set in Options > Misc settings > Default stats time range. This is what you would see if you just went to the wp-admin Stats page.